Custom Padding For Baseball
Softball & Indoor Sports Facilities
On Deck Sports carries all the custom padding solutions you need for your field, facility and more.
We have the custom padding to protect your athletes from walls, columns, posts, poles, fences and other obstructions. Round or square, tapered or straight, 2, 3, or 4 sided - we can custom make pads to fit the difficult areas of your baseball or softball field, indoor sports facility or gym. This includes backstop padding, outfield wall padding, dugout padding, facility padding and more! These pads are constructed with 2" high density foam and 14 oz. vinyl. Remember, all of our padding is available with custom lettering and logos.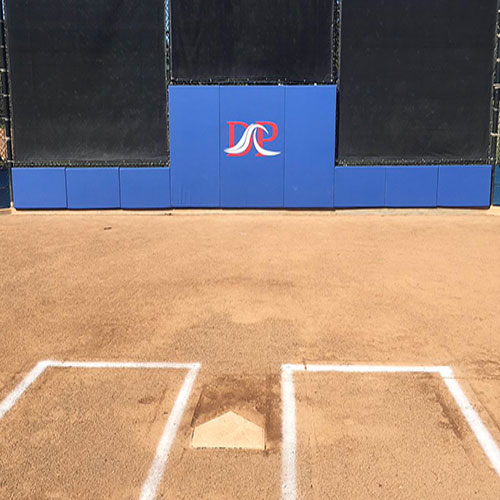 Baseball and Softball Stadium & Backstop Padding
Protecting your baseball and softball players is a top priority for coaches, field managers and athletic directors. Make sure your field is safe for your athletes when they take the field. On Deck Sports carries outdoor stadium padding and backstop padding that will help protect your players from potential injury due to wall collisions. Our outdoor padding also makes sure your field is compliant for College Softball Rule 2.1.
Backstop Padding
On Deck Sports 18 oz. vinyl backstop padding with grommets are available in multiple size and color options. With grommets on all four sides at 12" increments and 2" of foam, our backstop can be the perfect solution for a safer space.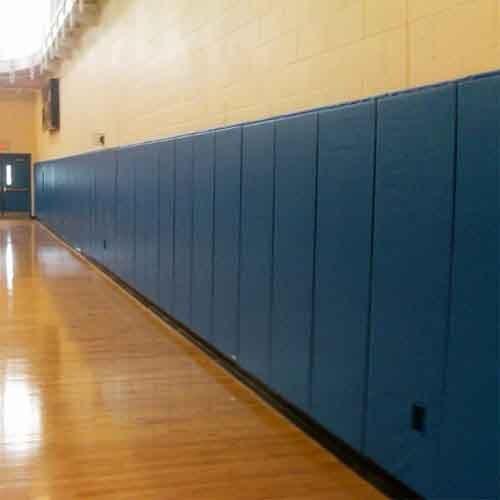 Indoor Wall Padding
2' x 6' Wall Pad is the most popular On Deck Sports wall pad. Our indoor wall pad comes in 14 different colors and 3 different mounting options. Click here to see our color chart
Need a removable solution? That's no problem either. We provide multiple padding installation techniques including z-clip mounting attachments and velcro attachments for easy on/off mounting. This makes our padding perfect for your indoor facility, school gym or training area.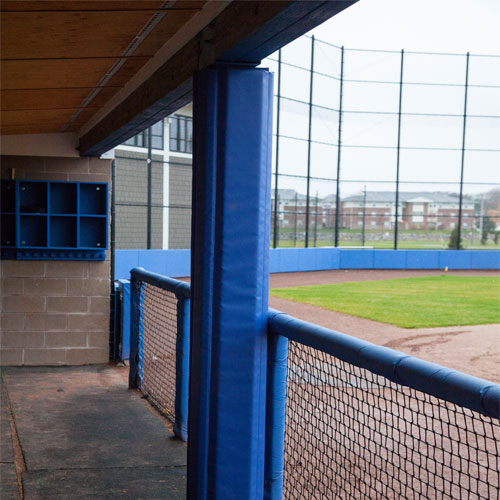 Column, Post & Pole Padding
Make sure your athletes are protected from posts, poles and columns - both indoors and out. From posts along your dugouts to columns in your indoor facility to wall supports – our post, pole and column padding will cover and protect these obstructions. Available in nearly any size or configuration, we will make sure your field and sports facility are safe. Click here to see our color chart
Wall Padding Color Chart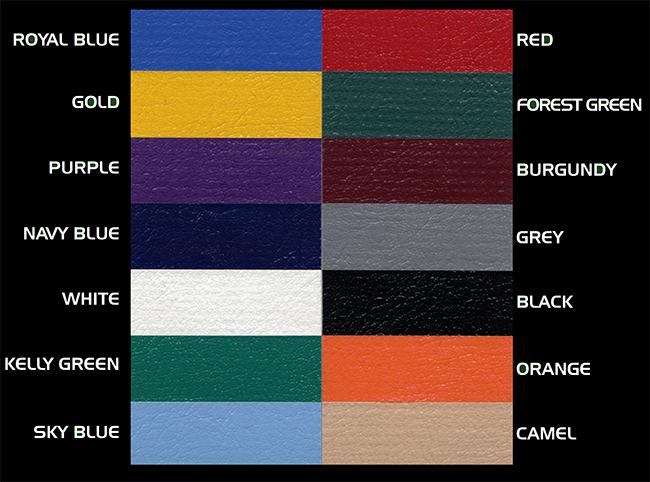 Rail and Post Padding Color Chart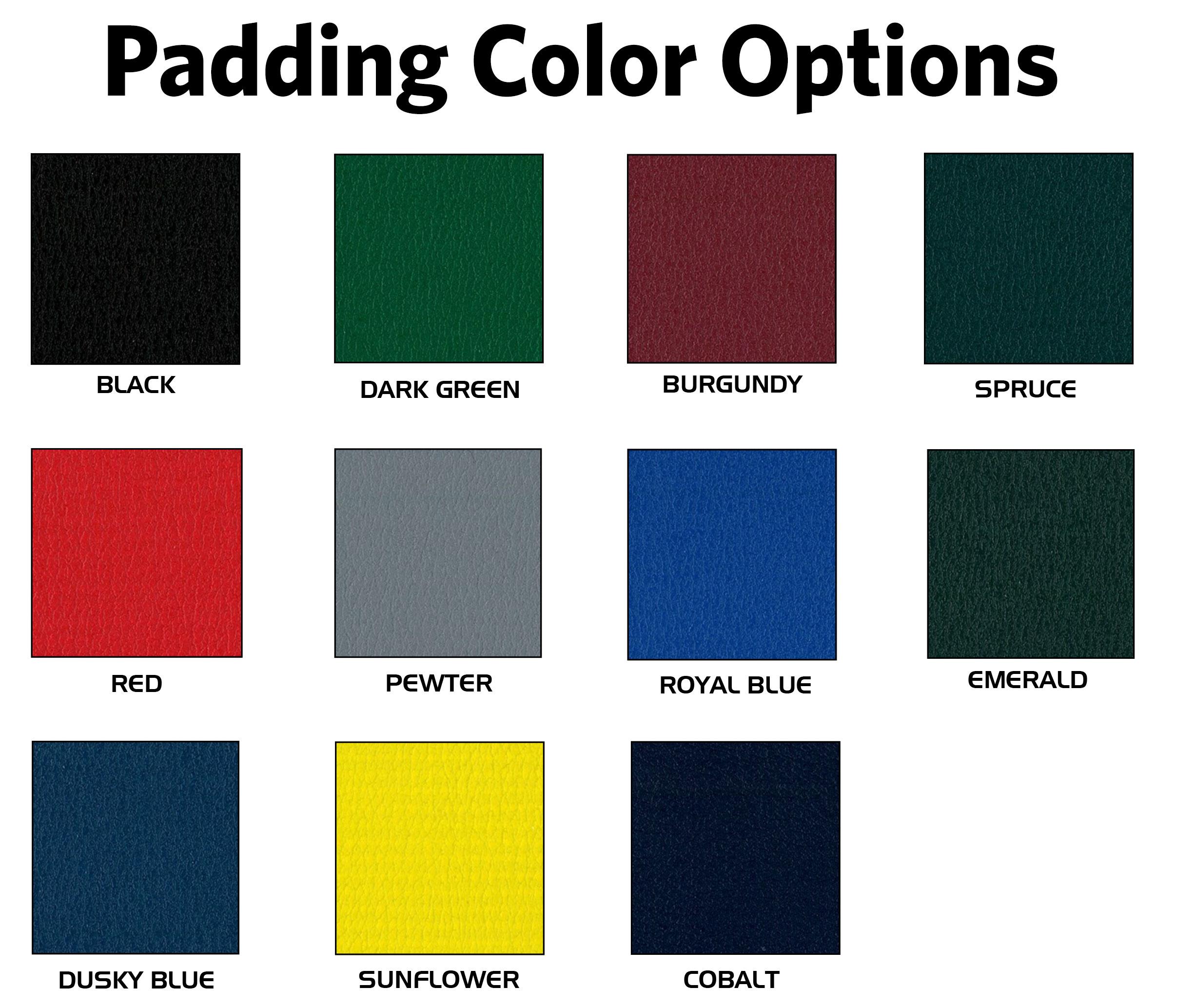 Wall Padding Request
Tell Us About Your Project
Our experts can help you get the right padding for your baseball & softball field, indoor sports facility or gym. Available in custom sizes for backstops, walls, posts, poles and more. Print your logo directly on the pads. Digital proofs available upon request.