Portable Pitching Mounds
for Baseball Fields and Facilities
About our Portable Pitching Mounds
On Deck Sports is committed to providing your baseball & softball team, sports facility, and even backyards with the top products on the market - including portable pitching mounds for baseball. We carry over 15 models of portable pitching mounds for sale. Made by ProMounds and True Pitch for both indoor and outdoor use, our portable pitching mounds will turn any baseball field or sports facility into a baseball field ready to play within seconds. From youth baseball pitching practice to professional pre-game warmups, we have a portable pitching mound for any occasion.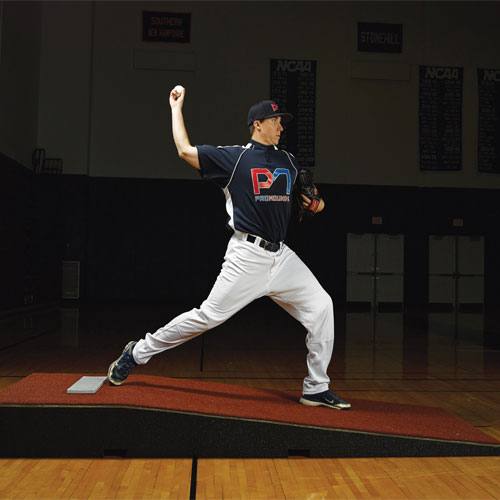 Indoor Practice Pitching Mounds
Portable indoor pitching mounds are perfect for indoor baseball facilities - allowing your pitchers to train all year. These portable youth game mounds allow you to convert any softball field to a baseball field in seconds - ensuring you to get the most use out of your fields. We carry a wide variety of indoor pitching mounds to suit every type of player.
Indoor Mound Specs
• Lightweight
• Portable
• Durable
• Non-Slip Bottom
• Won't Damage Floors
• High Quality Turf
• Solid Core, No Bounce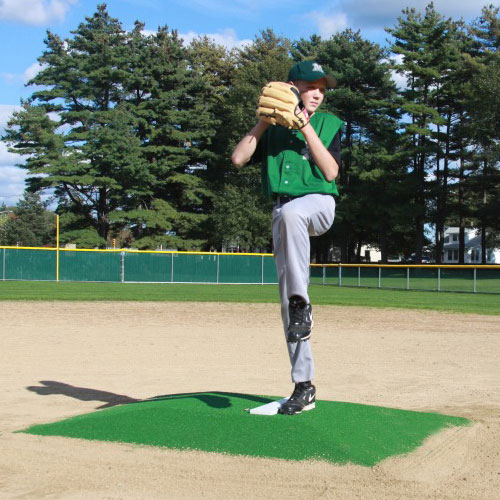 Outdoor Youth Baseball Game Mounds
We carry a full line of youth pitching mounds that are suitable for multiple levels of play and specialized for outdoor youth games. These portable baseball pitching mounds are perfect for youth baseball leagues and are great for both pitching practice and live baseball game use.
Game Mound Specs
• Lightweight
• Portable
• Durable
• Convert Any Field
• High Quality Turf
• Solid Core, No Bounce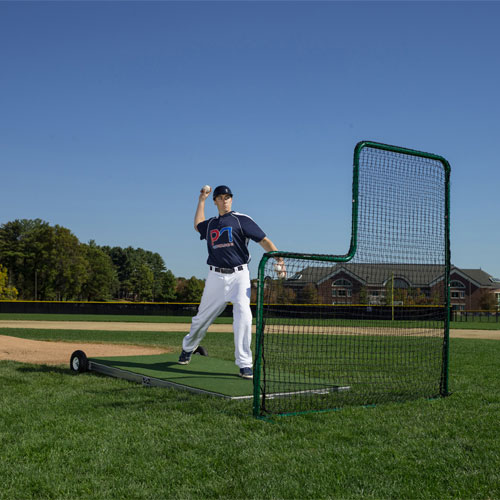 Batting Practice Platforms
To protect your baseball pitching mound during batting practice, we carry a line of batting practice platforms to protect your mound or sports facility floor during batting practice and preserve them for game-play. Available in both the Collegiate and ProModel sizes, our batting practice platforms are built to accommodate any level of play and are the perfect accessor to both our indoor and outdoor pitching mounds.
Platform Specs
• Lightweight
• Portable with Handles
• Durable
• Pneumatic Wheels
• High Quality Turf
Baseball & Softball Equipment Request
INFORMATION REQUEST FORM
Need More Information? Fill Out Our Form Below And One Of Our Experts Will Be In Touch As Soon As Possible!